Member Tour
These are just a few of the features...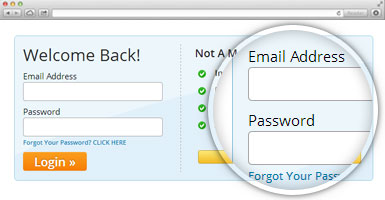 Quick Access
Creating an account is as easy as saying 1-2-3. Within 30 seconds, you'll gain access to your account and be able to start building your Organization's Profile and driving more traffic to your site.
Member Account Dashboard
When you login to your account, you're going to love what you see. We've designed the dashboard area to be easy enough for people of any technological background to understand. You can also update the dashboard area and choose what you want visitors to see.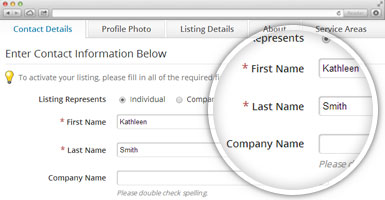 Easy Profile Builder
The profile builder comes ready with all the essential information you'll need to complete your profile. You'll be able to enter your location, social media profiles, contact information, organization bio, categories and sub categories offered and much more. Designed keeping simplicity in mind, you will enjoy managing your listing and easily adding additional information at any time.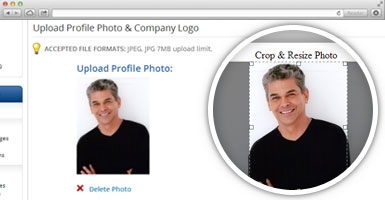 Profile Logo
Uploading and managing your logo has never been easier! Just with a couple of clicks, you can make your profile look unique and give it the look you want.
Add Cool Feature Content
Easily add articles, special offers / coupons, photos, videos, events, client reviews and more! There is no limit to how much content you can create. The more you add to your profile, the more traffic your profile will get thanks to the various streaming widgets placed throughout the site.
Managing Messages
Website visitors can send you direct messages! You will receive email notifications when new referrals are available. Plus, you can manage all your inquiries from within your account dashboard area.
Photo Album Manager
Photos and high quality graphics add value to a profile. Photos keep visitors clicking and are a great way to boost your SEO. You can add dozens of images, and each image will work to attract more visitors to your profile over time. Members can add and edit multiple albums and photos with ease.